Off Ice Training
Maximize on ice performance with off ice training, by building core strength and endurance through customized programs.
Book Now!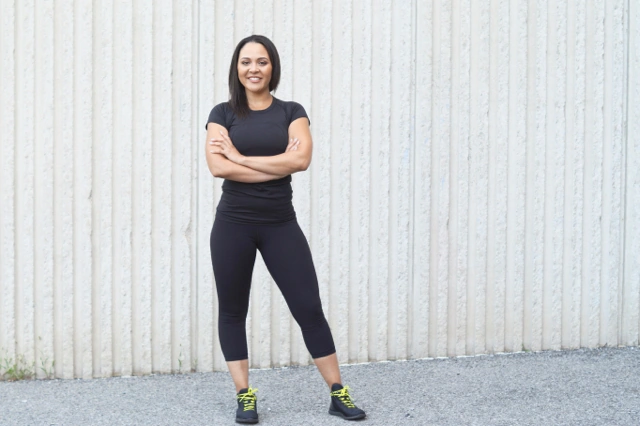 Ashley Holmes
Ashley Holmes is a certified power skating coach with the passion and skills to drive elite athletes to success. As a certified yoga and JOGA coach, Ashley's athletes get a well-rounded training program that drives them to succeed.
Contact Me for More Information.
Find the right lesson for you, join our award-winning lessons.
Email: info@ashleyholmes.ca
CLIENT TESTIMONIALS
Ashley is outstanding with children! She has taught my son excellent technique. She breaks it down in such a way that is understandable for young skaters. My son loves his skill sessions with Ashley!
Ashley is a top-level skating coach. Ashley has been working with my son and his hockey friends for the last year and we can see their improvement in edgework, agility and speed. She is great with kids of all ages, really understanding how to teach and motivate them. Every practice is tailored to challenge the specific group and ensure the most benefit. She is able to spend time with each child while running a high energy, positive practice. My son loves attending her sessions and we highly recommend Ashley Holmes for power skating.
Ashley is an amazing, motivating, talented and knowledgeable coach. She's fabulous with our twin 9 year old girls, pushing them to try their hardest and always ready with a tip or trick that they can internalize and make their own. We've seen such an improvement in both of our girls' edge work and speed, and they're always super sweaty after their sessions, and still ask to back the following week, huge win!