Off Ice Training
Maximize on ice performance with off ice training, by building core strength and endurance through customized programs.
Book Now!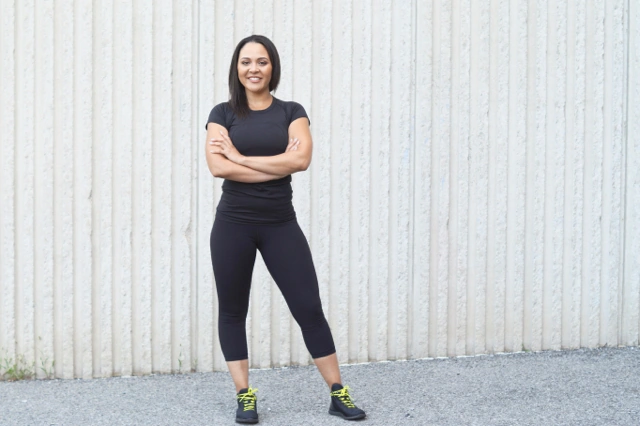 Ashley Holmes
Ashley Holmes is a certified power skating coach with the passion and skills to drive elite athletes to success. As a certified yoga and JOGA coach, Ashley's athletes get a well-rounded training program that drives them to succeed.
Contact Me for More Information.
Find the right lesson for you, join our award-winning lessons.
Email: info@ashleyholmes.ca
CLIENT TESTIMONIALS
My son has been working with Ashley for three years and his edges, speed and overall mechanics have improved immensely.
Ashley's attention to detail, positive feedback and commitment to making him the best he can be has translated in his development.
The lessons and dedication my son has learnt from Ashley has shown with his transition from A to AAA this year.
Thanks for all your help!
Yes, I would recommend  Ashley in a heartbeat! She brings a wealth of knowledge and experience from her professional skating years that will help any inspiring hockey player. Her edgework sessions challenge players young and old. Ashley's small groups allow her to build a rapport with the kids and time to correct, a much-needed task.
Ashley was amazing to have on the ice this past summer with my spring AAA U15 hockey team. Her professionalism and technique for power skating is incredible. She is knowledgeable, reliable and pays attention to detail. All of my players benefited and progressed   week by week. All the players really enjoyed having her teaching and wanted more every week. They all learned how important skating  abilities are for hockey and Ashley was the right person to inject that mentality in all of my hockey players.
Thank you for all your help this summer. You made my job way more enjoyable and easier.